Back To Our Services
Garage doors make your life easier. In fact, they simplify it while they give you confidence that your house is well protected and your family is safe. After all, your garage is part of your home, where you keep your favorite books and old records. It is the place you secure your car, your tools and a million other precious little things reminiscent of your childhood and early adulthood. Garage doors keep your garage secure; they keep your home protected. They lock out the thieves, the strong winds, the rodents and all other natural elements that could spoil the warm environment of your premises. Yet, garage doors are the best guardians only when they are well maintained.
Garage Door Repair Cinco Ranch provides superb garage door repair services. Our people will also engage in a thorough maintenance and adjustment service to make sure that all the parts of your garage door are in perfect condition. They will repair all damages and replace the broken parts guaranteeing the stability and durability of the door for a long time. Our company specializes on garage door springs. We believe that springs are essential parts of the system since they counterbalance the weight of the door and lift its heavy load when it's operating.
Basically, garage door springs are the soul of each door.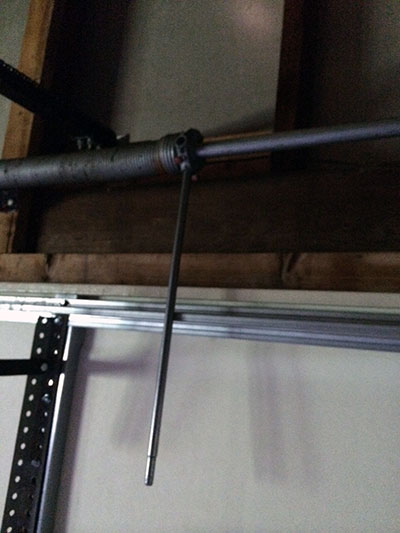 When you click your remote and the opener gives the signal to open the door, the springs lift its weight while the cables pull the door to open. It's a complicated process since it involves the efforts of various parts, which are interconnected to each other, to complete the movement successfully. As a consequence, it is evident that all parts involved must be in excellent condition because if the cables, for example, break or snap, the operation would be impossible.
Our technicians are experts in springs repair and replacements. They will install extension springs at the top corners of your door if it's light, or torsion springs at the upper center if the door is heavy. In most cases, springs go in pairs – multiple garage door torsion springs are only used in extremely heavy commercial garage doors – for better balance. In case, one of the springs breaks, or is damaged for any reason, technicians would change them both for better results.
You must keep in mind that springs must be repaired, replaced or installed only by professional experts. Any attempt to fix them on your own could be very dangerous. They are very heavy since they must balance the heavy load of the door. Now, if you consider that the average door weighs about 350-400 pounds, you can imagine that they are even heavier. And their excessive weight would not allow you to handle them by yourself. Our experienced technicians are well trained to replace them or repair them while they will also repair all other damaged parts, so that your door will operate perfectly at all times.
Garage Door Springs Cinco Ranch has the best emergency call line, so that you can feel confident that we'll always be standing close to you if you need our assistance day or night. We will make sure that when you'll return at home, you will find again the warmth and safety you seek in your private space.
Back To Our Services